Agjensia E
F

A (Eagle

Football

Agency)

E

F

A Agency (Eagle

Football

Agency) 

is founded with the intent to protect the rights of players. Also to represent them professionally in regards to their contracts and various management on and off the field.

The company has already many collaborators interested in this line of work and professional in their field.

Our agency operates mainly in Albania where it accounts for many successful transfers. At the meantime, many international transfers have also been completed. 

The players that choose to be represented by us have every part of their contract with their clubs guaranteed. There is also sport-judiciary support in case of any contractual issues or otherwise.

Also, our strategy focuses a lot with young and talented players, which at first must make a good impression on our managers and then can become part of our agency. Then, these players will be given the opportunity to be tested in trials domestically and in foreign clubs where they can demonstrate their talents. 

In order to provide judicial support, the collaboration with in house lawyer Av. Alban Alimema has eased the work of our agency. This firm has substantial judicial experience and follows up closely every possible problem of our players.  

Our managerial agency EFA is available and welcomes the collaboration with any professional player and also youth. 
---
Pjesëtarët e Agjencisë – Members of Agency
z. Andi Matraxhiu
(Drejtor i përgjithshëm) – General Manager

---
z. Daniel Nikolla
(Sekretar i Pergjithshem) – General Secretary

---
z. Alban Alimema
(Avokat i Agjencise) – Agency Lawyer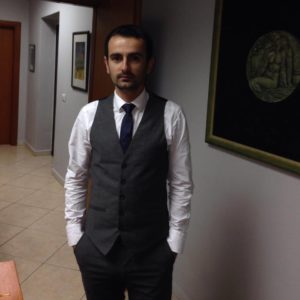 ---
Media EFA

---
Rrefehen menaxheret e futbollit Shqiptar – Speciale
---
da'Sara/ Të menaxhosh një futbollist në Shqipëri (VIDEO)
http://www.tematv.al/2017/09/18/dasara-t-menaxhosh-nj-futbollist-n-shqip-ri-video
---
---
Merkato e Superiores, lëvizje të pakta, Andi Matraxhiu flet për Euronews Albania
Menaxheri i futbollit Andi Matraxhiu: Ka lojtarë shqiptarë që vlejnë 1 mln euro
---
Ora News – Si funksionon institucioni i menaxherit në Shqipëri
---
Contact Us
Address: Rruga "Sitki Cico" (Tirane)
Mobile – WhatsApp:  +355 69 35 85 156
E-mail: efa@efa.al