Gresild Lika firmos me KF Arberia, ne huazim nga ekipi i Bylis Ballsh per një periudhë 6 mujore. Lika, luan në pozicionin e sulmuesit të krahut. 23 vjeçari nga Shqipëria ështe pjesë e ligës Superiores Shqipëtare me ekipin e KF Bylis.
Ne urojme futbollistit Lika suksese me klubin e futbollit Arberia!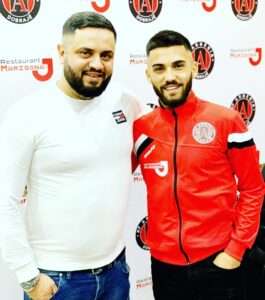 Gresild Lika signs with KF Arbëria- Official, on a loan transfer from FK BYLIS. Lika, 23 is a winger. We wish him best of luck with KF Arberia!
Picture: Andi Matraxhiu and Gresild Lika.